Motorcycle & Scooter Service | Maintenance | Orlando Dealer
Extreme Motor Sales has the largest motor scooter repair facility in Orlando FL area. We will gladly fix any brand of gas scooter, atv, dirt bike, or go kart. We are an authorized RAZOR, Mototec, and Coleman warranty repair facility! We have been in business for over 17 years! No one knows more about gas Chinese Scooter, ATV, Dirt Bike, GO KART repair than Extreme Motor Sales!
Extreme Motor Sales
As we have the fastest and most affordable service center in town, we currently have no extended wait! Bring in your scooters today and get them repaired faster and cheaper than at any other store in town!
Extreme Motor Sales will service any brand of motor scooter in Orlando, Florida. Our labor rate for motor scooter repair is the lowest in Orlando Area, at only $85 per hour. Unlike other stores in town, we don't make it a habit of raising our labor rates every year! We provide the fastest turn around times on repairs, at the lowest price in town! We will give you an UP FRONT diagnostic estimate before starting any work on your street legal scooter in Orlando, so you will not be caught off guard with any hidden costs in getting your scooter back in good working order. We employ the most fully qualified mechanics than any other service center in town. We have become well known by the Central Florida community as having the quickest turn around time for getting your scooter returned to you.
Scooter Towing Service
We also offer a pick up service through our partnership with AMA.
The AMA, "American Motorcycle Association" and Extreme Motor Sales have teamed up to offer you Road Side Assistance for only $49 per year! You get The AMA Roadside Assistance for all of your bikes, cars, RV's, and trailers when you opt-in for the convenience of automatic renewal. If you use AMA Roadside Assistance just once a year, it will save you several hundreds of dollars!
Click on the AMA link below to sign up today.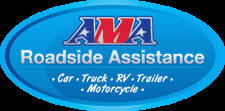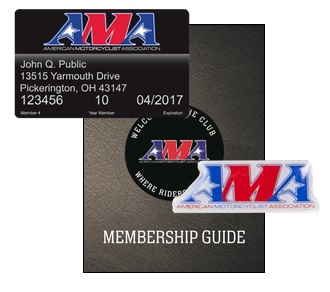 Scooter Maintenance
We recommend that you have a qualified scooter mechanic to inspect your Orlando scooter every six months or 1500 miles - whichever comes first. Due to the high vibration rates on motor scooters, bolts and screws can become loose without your knowledge. If your scooter is not inspected regularly, a very dangerous situation may present itself. Our service center offers an inspection program for motor scooters that includes:
Complete oil change

Inspection of all screws and bolts

Tire pressure checked and adjusted if needed

The cost of this inspection program is $50. We can typically can have your scooter ready for pick up within 24-48 hours from the time of drop off. If you have any other questions please do not hesitate to contact us!


Motor Scooter Storage Fee
We will call to inform you once your scooter is ready to be picked up. Unless prior arrangements have been agreed to, if your scooter is not picked up within 3 days of the servicing being completed, a storage fee will be added to your bill. Our current rates are $25 per day.


Scooter Repair Facts
Q: Does your repair center offer free estimates for scooter repairs?
A: No. Scooters are difficult to diagnose unless you dive into the repair and begin. No two scooters and/or problems are the same so this is difficult to do. However, unless there is a major problem with your scooter, we are usually able to repair within that hour labor charge.

Q: What brands of scooters can your repair center work on?
A: Our service center is trained to repair any brand of gas, 4 stroke, motor scooter.

Q: If I can't bring my scooter to you, can you come pick it up?
A: We offer AMA Roadside Assistance for $39/yr to bring your scooter to our service center. Contact us to sign up. AMA will require 24-48 hours for your membership to take effect.

Q: What are your current scooter repair labor rates in Orlando?
A: Our labor rates are the lowest in the city, at only $85 per hour.

Q: What are some of the most common problems you see on scooters in Orlando?
A: Some of the more common problems relate to improper use of the scooter. For example, if you allow the scooter to sit for months without use, the carburetor can become clogged. It's also a good reminder to cover your scooter when it's raining so you don't get any water in your fuel tank.

Q: I haven't used my scooter in a year, how expensive will it be to get running again?
A: It shouldn't be that bad if all we have to do is drain the gas and clean the carburetor. Bring your motor scooter to us and we'll take a look at it for you!

Q: How many years have you been repairing scooters in Orlando?
A: We have been in business 17 years repairing/selling motor scooters. We are a licensed, insured, bonded, LEGAL Florida DMV Dealer. Beware of the fly by night companies out just to make a buck!

Q: What other types of products will your service center repair in Orlando, Florida?
A: Pretty much any power sport product with a gas motor – scooters, atvs, dirt bikes, pocket bikes, mopeds, and go karts. We also work on many electric vehicles, and are an authorized service center for Razor Electric Scooter Products.

Q: Do you stock parts at your Orlando Florida facility?
A: We stock a lot of the most common parts. Occasionally we need to order manufacturer specific parts, but even if we do, the lead time will only be a few days. We also carry Performance parts for your scooter!

Q: How often should I get my oil changed?
A: We recommend once after 300 miles and then 3 months or 1,000 miles thereafter, whichever comes first.

Q: Do you ever offer any specials?
A: Yes we do! Make sure you like our Facebook page to be alerted to the current specials and discounts we are offering:
Extreme Motor Sales FACEBOOK page

Q: Can I drop my broken scooter off after hours at your Apopka scooter repair center?
A: No, I'm sorry but we don't allow this. We have forms for you to sign for all drop offs and we cant do this if we aren't there :)

Q: Can I wait for my scooter to be repaired?
A: It depends on what needs to be fixed. Give us a call and we should be able to give you an idea over the phone if it would be better to drop off or if you can wait for the repair.

Q: Do you sell scooter parts out of your service center?
A: Of course! Give our staff a call and they can quote most scooter part prices for you over the phone or eMail parts@extrememotorsales.com

Q: How much does a scooter battery cost?
A: There are several different sizes available, but most batteries are approximately $79.99.
Whether you're looking for low speed vehicles, electric vehicles for sale, ATV's, go karts, Trike 3 wheel scooters , or motor scooters, Extreme Motor Sales has you covered.
More Questions? Click on the FAQ page!