The BullsEye 50cc Trike is Back!
Jun 28, 2018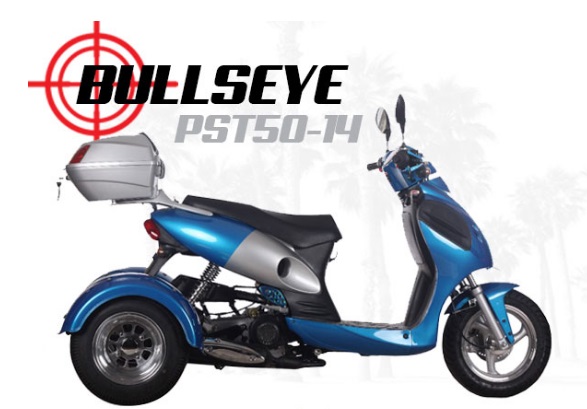 The Bullseye 50cc trike is back!
The 50cc Bullseye is a smooth running, economical trike that is easy to ride and fun for everyone. With a large rear mounted storage box, the Bullseye is great for commuting to school or work and picking up groceries.
Available in Blue, Black, and Burgundy.